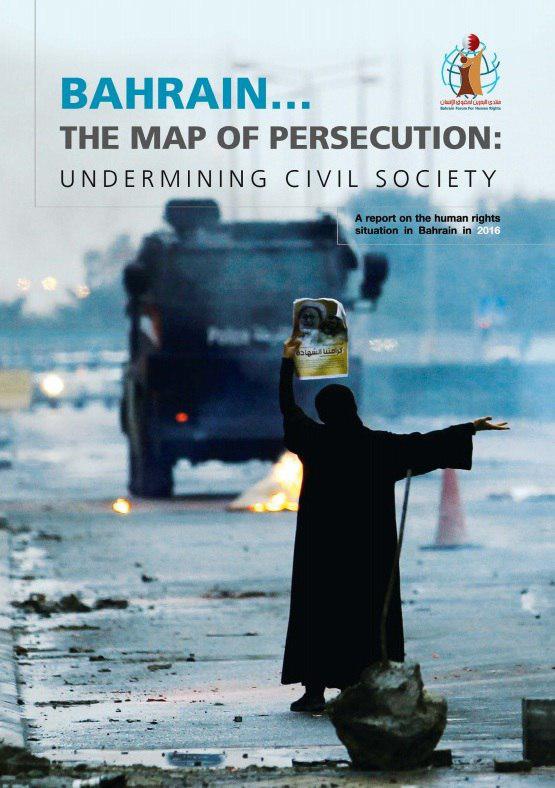 The Bahrain Forum for Human Rights (BFHR) issues this 2016
report with the beginning of 2017, the year in which Bahrain's
human rights situation will be discussed within the UN Universal
Periodic Review (UPR) at the UN Human Rights Council in
Geneva.
Bahrain's human rights record has become more burdensome than
before, with the security crackdown on the Bahraini opposition
and the prosecutions of political and rights activists, journalists
and photographers for practicing their activities, which are directly
related to their work and to the right to express their opinions.
In addition, protesters are being prosecuted and the law is being
used to punish them within unfair procedures and trials, and
violations are continuing and escalating.
This report observes the most important 2016 human rights
events, which indicate the continuation of human rights
violations in Bahrain. It also reviews the violations represented
in the following:
• Violation of religious freedoms
• Arbitrary detention
• Torture
• Enforced disappearance
• Deprivation of nationality
• Banning gatherings
• Targeting civil society organizations
• Unfair prosecutions