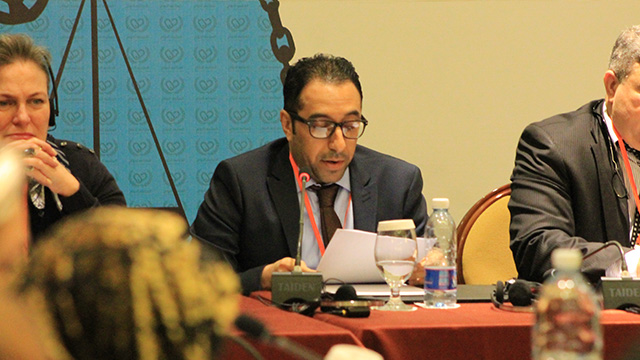 Rights activist Sultan: Authoritiesin Bahrain are avenging human rights defenders and suppressing their freedom ofexpression
Member of the Bahrain Center forHuman Rights (BCHR), Mohamed Sultan, said that the authorities in Bahrain areavenging human rights defenders, as they seek to silence them, stop their humanrights work and suppress their freedom of expression by travel bans, arrestsand arbitrary sentences.
During his participation in the 6thInternational Conference of the BFHR, entitled "The International Community andChallenges of Human Rights Reform in Bahrain", Sultan reviewed the violationsagainst human rights defenders in Bahrain, including arresting head of theBahrain Center for Human Rights (BCHR) and prominent human rights activist,Nabeel Rajab, and arresting and interrogating the members of the BCHR.
Sultan also pointed out thatprominent human rights activist, Sheikh Maitham al-Salman, and human rights defender,lawyer Mohammed al-Tajer, were summoned, and other rights activists were bannedfrom traveling.