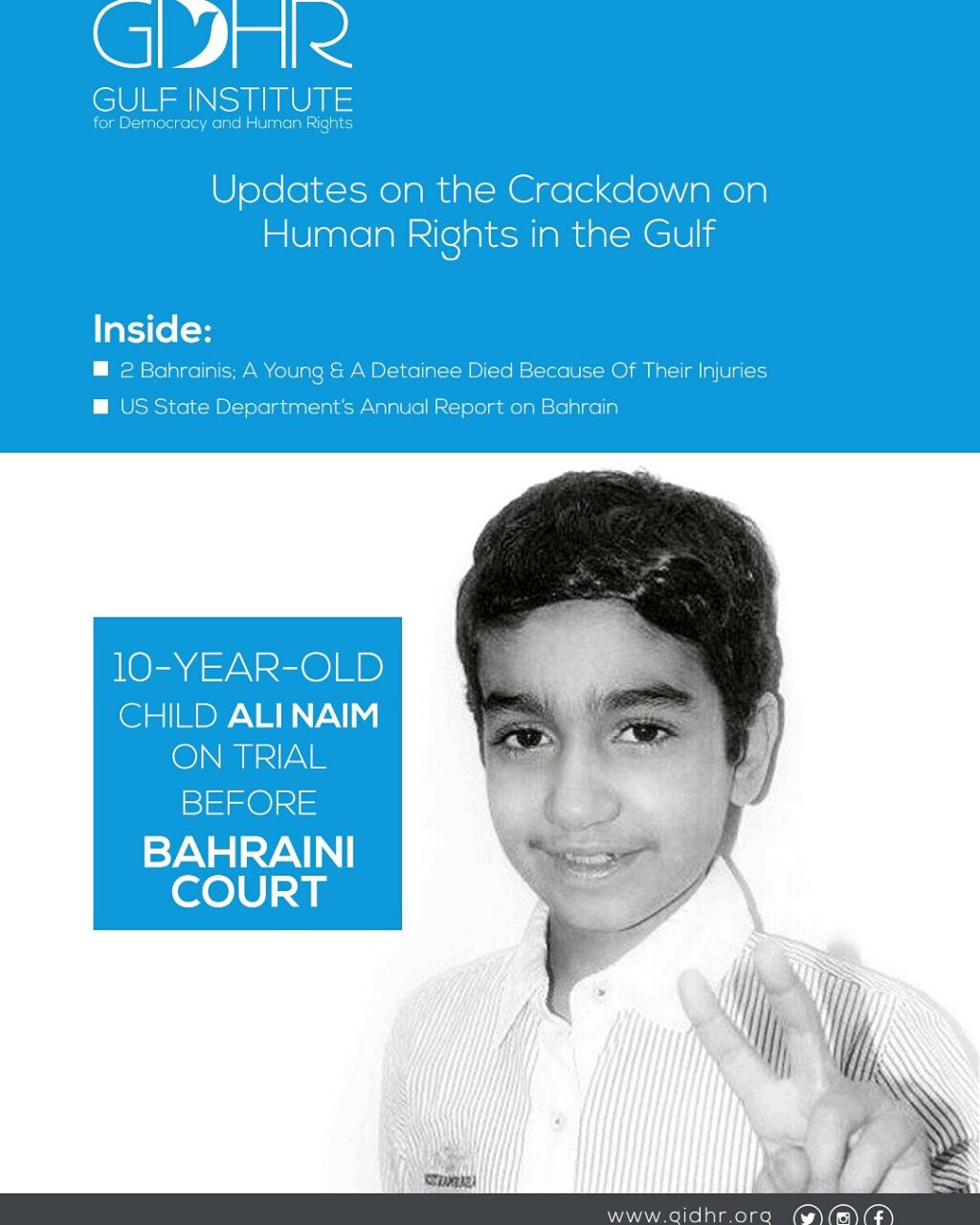 In the month of February 2017, Bahrain Centre for Human Rights (BCHR) has documented
at least 10 cases of people arrested and detained without access to
their lawyers. Nor being granted free access to communicate with or receive visits
from their families. BCHR has expressed concerns that these detainees were
subjected to torture.
Activist Ibtisam Al-Saegh said on Sunday (5th March, 2017) that Ahmad Isa
Al-Malali (23 years) sustained a gunshot wound and multiple fractures.
Information at the Dry Dock detention centre reported that detainee Ali Mohammad
Hakim Al-Arab was beaten up and tortured, because he refused to kiss the
foot of a prison guard. The officer had asked Al-Arab to do so as soon as he came
from the intelligence building, 26 days after his arrest.
In a statement (Wednesday 8th March, 2017), Bahrain Centre for Human Rights
member Safaa Al-Khawaja said that according to the families of some detainees