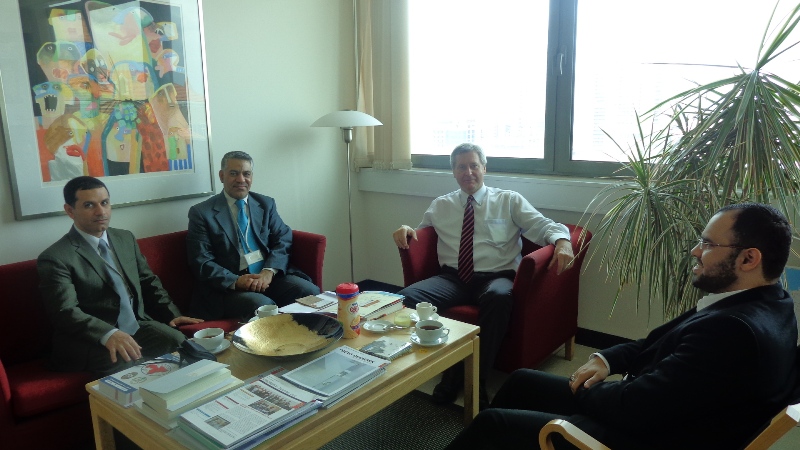 During a meeting with a delegate from the Bahraini Forum for Human Rights

Danish ambassador in Beirut: Our people respect Abdul Hadi al-Khawaja and compares him to Nelson Mandela

The Danish ambassador in Beirut Jan Top Christensen stressed that the Danish people value
the struggle of the human rights activist Abdul Hadi al-Khawaja,as well as describing him
as a look alike of the African human rights activist leader Nelson Mandela

Christensen confirmed during a meeting with a delegate from the Bahrain Forum for Human Rights,
headed by Joseph Rabih on Monday, that the Danish government has made ongoing efforts
and still is, for the release of Khawaja from Bahraini prisons.
Adding that Denmark's position was evident concerning the Bahraini's right to freedom of
expression and peaceful assembly noting that their demands for democracy and justice is a rightful demand.

On his part, Forum President Joseph Rabih , concluded that the meeting dealt with the developments in the
human rights arena in Bahrain, and thanked the positions adopted by the Danish government toward
the legitimate human rights of the people of Bahrain.