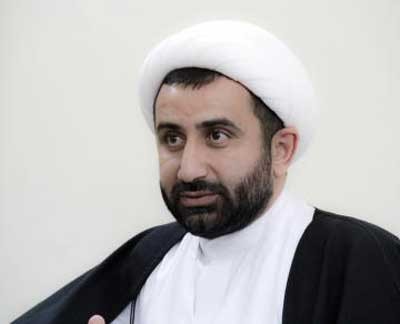 BFHR: Exiling Sheikh Khojasteh is a Bad Message for the UNCommissioner Delegation in Bahrain
Bahrain Forum for Human Rights (BFHR) said thatthe Bahraini judiciary's confirmation of the sentence of expelling SheikhMohammad Khojasteh, the leader in the Bahrain's Ulama Islamic Council (IslamicScholars Council) from Bahrain after stripping him, arbitrarily, of hisBahraini citizenship, is a bad message for the UN Commissioner delegation,which is visiting Bahrain currently. The Forum called on the judicial authorityto stop issuing such anti-freedom sentences, abolish this arbitrary decision,and give the citizenship back to Sheikh Khojasteh.
"Article 17 of the Constitution of Bahrain bansexiling citizens from Bahrain or preventing their return. Carrying out suchmeasures revives the state-security notorious period of the history ofBahrain," BFHR pointed out.
"The sudden sentence, which contradicts theapplicable judicial procedures, uncovers the political decisions thatnegatively affect the course of justice in Manama. The methodology of forcedexile and deportation is one of the new political revenge tools of theauthority, which continues to emphasize the sectarian persecution againstShiites." BFHR added.
"Sheikh Khojasteh is one of the scholar figureswho call for religious tolerance and social justice. The Bahraini governmentshould respect the position of the scholar and religious figures," BahrainForum for Human Rights concluded.