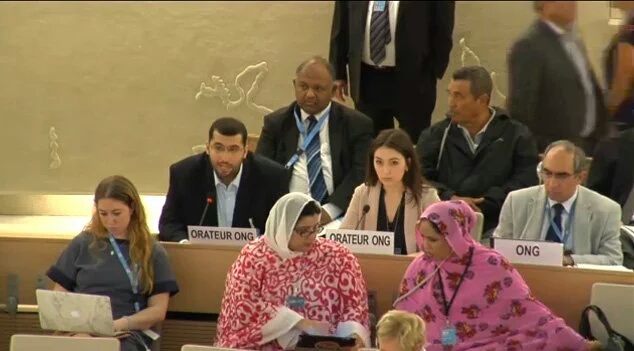 The speechof the Bahrain forum for Human Rights in cooperation with the KhiamRehabilitation Center in front of the Human Rights Council
TheBahrain Forum for Human Rights in cooperation with the Khiam RehabilitationCenter for Victims of Torture gave an oral speech in front of the Human RightsCouncil
Speechdelivered by: Baqir Darwish, the head of Media in the Bahrain Forum of HumanRights
Mr.President,
Recently,Bahrain has witnessed a serious turn. The sectarian persecution against thecountry's Shiite sect, which exceeds 60% of the religious demography, accordingto the U.S State Department report, has increased. In addition, the citizenshipof Ayatollah Sheikh Issa Qassem, the most prominent leader of the Shiitecommunity in Bahrain and the Gulf, was revoked, and there has been threats ofexiling him from the country, through malicious procedures, which violate thenational and international law.
TargetingAyatollah Qassem reflects the extent of the deterioration of religious freedomin Bahrain. The Bahraini people, especially the Shiite community, appeal to thenoble international conscience to protect them; the ideological security doesnot exist, exercising the freedom of expression or peaceful assembly lead toarbitrary detention, and the right to citizenship has become a plaything in thehands of the authorities, which stripped off the citizenships of more than 300citizens.
Mr.President,
We call onthe international community, particularly the United Kingdom and the UnitedStates, the allies of the Bahraini government, to seriously take stressfulsteps rather than expressing concern. We, also, blame both Saudi Arabia and theUAE for the recent serious developments, which affected human rights.
Mr.President,
We demandfreezing Bahrain's membership in this Council as a result of the violations itcommitted.
AyatollahQassem is an indigenous Bahraini, who descended from tens of indigenousancestors. He did not come to Bahrain 250 years ago as the ruling family, whichstripped off his citizenship, contradicting the law.
ArrestingSheikh Ali Salman, the opposition leader, Ebrahim Sharif, and Nabeel Rajab,deporting Zainab al-Khawaja, and imposing travel bans on activists reflect theauthorities' failure to implement Bassiouni and Geneva's recommendations.
Mr.President,
IdeologicalSecurity no longer exists in Bahrain.
Thank you.