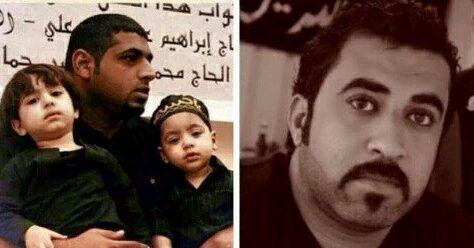 Human Rights Organizations(Bahrain Forum for Human Rights;European Bahraini Organizations for Human Rights;Salam for Democracy and Human Rights; Justice Human Rights Organization; Lualua Center for Human Rights ;Bahrain Youth Society for Human Rights;Bahrain Center for Human Rights ;() exprress a great concern regarding the support of the death penealty sentence of two young men whom were exposed to a brutally tortured to extract a confession of having committed the murder of a policeman in the Dar village near the Bahrain International Airport area.
The Court of Cassation had issued on November 16, 2015 its decision to uphold the death sentence against both: Mr. Mohamed Ramadan, and Mr. Hussein Ali Moussa, on the basis of evidence extracted under torture, and from the judicial institution that has been criticized international from human rights organizations for not implementing any radical reforms which will lead to their autonomy and an end to the impunity policy, as well as the rest of the violations against the terms of a fair trial.
These provisions come at a time when authorities did not allow until now the Special Rapporteur of the UN / special Rapporteur on torture, "Mr.Juan Méndez" to visit Bahrain in addition to the rapporteurs and the non-implementation of the Bassiouni recommendations, especially those related to the torture, which supports the views of activists and human rights in that power of abuse use of the judiciary as a tool to persecute dissidents and reprisals against them.
This harsh sentence against two of the prisoners of conscience and five citizens are still waiting for the final decision to the Court of Cassation, in addition to all unfair trials held against hundreds of all citizens reflect a fundamental flaw in the judicial system in Bahrain and penalizing those who exercise their right to express opinion.
Based on the foregoing, the organizations signing this statement calls for the following:
- Drop the death sentences immediately
- Release of all detainees who have been detained because of their opinions or because of the political situation in the country
- Hold everyone and those responsible for torture.
The undersigned organizations also called on international human rights organizations to put pressure on the government of Bahrain in order to immediately cease all violations and full commitment to the UN Bill of Human Rights and implementation of the above demands and begin to implement the recommendations of the Independent Fact-Finding Commission and the recommendations of the Human Rights Council.