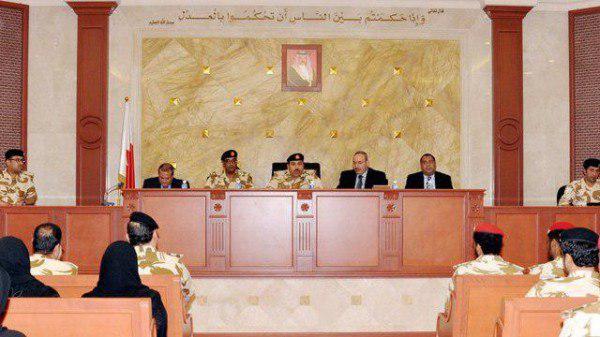 The Bahrain Forum for Human Rights (BFHR) called on the Office of the High Commissioner for Human Rights (OHCHR) and international human rights bodies to urgently intervene to stop the death sentences in Bahrain, after the Military Court of Cassation upheld today four death sentences that were as a result of an unfair secret military trial, which was based on confessions extracted under torture. The BFHR pointed out that the proceedings of the trial and the conditions of exhaustion of all levels of litigation from the appeal to the cassation stage are clearly malicious and manipulate the right to life, especially with ignoring complaints of torture and ill-treatment, lack of independence of the judiciary, and hurrying to end the litigation.
In its statement, the BFHR called on the member states of the Human Rights Council to open an independent investigation by a UN committee to investigate all complaints of violations in this case, including complaints of torture and ill-treatment; the victims in this trial were subjected to 11 violations, including torture by electric shock, solitary confinement and enforced disappearance.
The Court of Cassation upheld today its death sentences against four citizens, who are Sayed Alawi Hussein Alawi Hussein, Mohammed Abdul-Hassan Ahmed al-Motaghawi, Fadhel Sayed Abbas Hassan Radhi and Mubarak Adel Mubarak Mohanna.
The BFHR noted that each of the National Institute for Human Rights (NIHR), the Terror Crimes Prosecution and the Special Investigation Unit played clear roles in covering up the grave human rights violations that were committed against some of the detainees in this trial. In addition, the recent constitutional amendment concerning the Military Judiciary that violates the international law was exploited to expose the victims to a trial that results in harsh sentences and to issue these sentences arbitrarily.
The security authorities also threatened to expose the concerned individuals to degrading treatment if the violations were revealed to the media or human rights organizations; the judicial authority therefore exploited the confidentiality of the hearings to commit the violations and provide impunity to those involved in subjecting the defendants to torture.
Bahrain Forum for Human Rights
04/25/2018